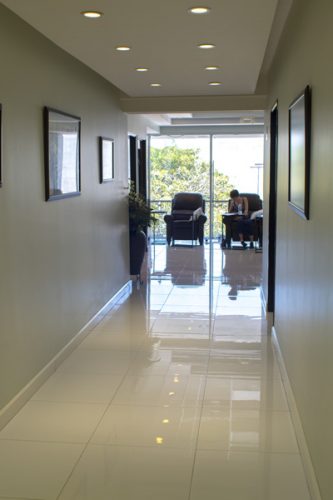 Dr. Alvarez's outpatient clinic is a natural therapies center for cancer, consisting of immunotherapy, improvement in cellular function, and immune system stabilization. The clinic provides daily infusions, nutritional support, hyperthermia therapy, enzyme therapies, stem cell treatments, and more.

The doctors and staff are well trained and have been supporting cancer patients since 1993. They care for and provide personal attention to patients arriving from all over the world with different types of cancer in different stages of the disease, while specialized at: Breast cancer, prostate cancer, colon cancer and different types of Lymphoma. From the nurses to the assisting doctors, all are more than qualified for their work and very caring individuals, having worked with Dr. Alvarez for 25 years.


Stella Maris Clinic operates as an outpatient day clinic. Treatments are available from Monday to Friday from 9 a.m. to 2 p.m. Patients at Stella Maris Clinic can enjoy organic meals prepared right at the clinic by a local chef. This food helps detoxify patients and enables them to eat healthier while at the clinic, as well as helps patients to adopt a healthier diet after treatment is over. The diet is predominantly organic, including meals and green vegetable juices.
ABOUT THE STAFF
Dr. Alvarez, founder of Stella Maris Clinic, is a kind man, specialist at his field. He always tries to do his best for his patients. Here are some words from ChemoAlternaties' personal interview with him:

"In my last years of studies, walking through the hospital hallways as an intern at the Hospital General in Mexico City, I met with a young patient with a Hodgkin's condition with Lymphadenopathy in his neck and burns in his skin (typical side effects of radiation). He had a depressed look on his face and his general state seemed like he had been through an attack. This has drawn my attention and made me think and eventually explore other therapeutic options that would improve the quality of life and reduce the side effects to a minimum level."

The staff at Stella Maris Clinic is well trained, professional, and very kind. Patients get 2 meals a day, breakfast and lunch, made by the clinic's cook for each patient, according to his or her preferences and limitations. The nurses attend to any question or situation you might have with patience and sympathy.
Available Therapies
The treatment at the Stella Maris Clinic aims to treat the cancer condition in different levels.
Initially, stabilizing the body functions on a cellular level: Balancing the functions of the cell to improve the digestive, respiratory, lymphatic and circulatory systems. Then, attacking the cancer problem with both natural and conventional means, aiming to kill as many cancer cells possible, while harming as less as possible healthy cells. Combining those treatments with an optimization therapy for the immune system and the body's natural killers, together with lowering the tumor cells' resistance, provides the body with an advantage in fighting the disease.

The treatment plan for first-time patients is 3 weeks, 5 days a week (Monday to Friday). The protocol is tailored to each patient according to the condition in which he or she arrives at the clinic and may include the following treatments:
Hyperthermia therapy

Hyperthermia therapy combined with low-dose chemotherapy

Ozone therapy

Proteolytic Enzyme therapy

Antioxidants

Intravenous vitamin C treatments

Laetrile (B17)

Rigvir Vaccine

Autologous Vaccines therapy (additional cost)

Sensitized Lymphocytes

Hyperbaric chamber (oxygen enhancement treatment which is not included in the price and is provided outside of the clinic according to doctor's instruction)




IPT (Insulin Potentiated Therapy) combined with low dose chemo

Glutathione

Alpha lipoic acid

Chelation

DMSO

European Mistletoe Therapy (Iscador)
Stella Maris Clinic Doctor
Get an initial consultation
Reach out to the clinic of your choice for a medical consultation.
I am doing well and fully back into my busy life after I left the Stella Maris Clinic in February. I spent a lot of my recovery truly resting and eating well. All of those weeks and months were in an environment of little or no stress, which I am sure, made a big difference. I am so grateful for everything you did for me at the clinic — not only did the treatment seem to work amazingly well on the cancer, but on my body as a whole. I hope all is well for everyone there. I'm sending you all my very best wishes and blessings.
After our first visit to your clinic M was essentially cancer-free and still further confirmation came from the results of PET scan and chest X-ray. It thus appears that you were more successful than you had supposed. Please extend our kindest wishes to Ofelia, Idania, and of course, your wife Linda.
I wish to thank you and your staff for the fine treatment you afforded me during my stay in Mexico. I have been feeling better each day, even quit the pain tablets. Hopefully you have me on the right path to complete recovery. Please convey my deepest appreciation, not only to yourself and Linda, but to your staff, especially Ofelia. Feliz Navidad !
I am well!!! As always, with gratitude for the loving care I received at Stella Maris….. I may just live to be a very old lady!
To Dr. Alvarez & Linda, I will miss you and I know I will be back; thank you for taking good care of me and my husband with our stay. Your kindness, love, caring for your patients will always be appreciated.