BioMed Hospital is considered to be one of the leading hyperthermia centers in Europe. This relatively small hospital consists of 100 beds, including private rooms and double rooms, and offers a variety of conventional and holistic treatments.

The hospital is located less than 2 hours northwest of Stuttgart and and 1.5h south of Frankfurt, Germany. It has over 100 employees, including doctors, psychologists, and therapists that are there to ensure your well-being and address your concerns. The hospital has 8 loco-regional hyperthermia machines and has been successful in treating patients with different types of cancer for over 25 years. While they aim to use natural substances and as less as possible toxins in their treatments,  they understand the importance of combining conventional therapies in certain cases.

Cancer Types mostly treated at this clinic: Breast cancer, Prostate cancer, Ovarian cancer and Pancreas cancer, bone metastasis are treated as well. BioMed clinic treats soft tissue sarcomas only, no hematological (blood) types of cancer.

Patients are typically staying at the hospital during treatment, especially if you're a new patient. This allows the staff and doctors to monitor your response to the treatments, and provide you with a more effective care. The typical stay is from 10-16 days to 3 weeks. Loco-regional hyperthermia treatments are given every day except for Sundays, with certain infusions such as high-dose vitamin C or mistletoe, and other treatments detailed below.

BioMed Hospital believes that comprehensive cancer treatment isn't just about surgically removing tumors and chemotherapy or radiation, but about reconstructive therapy to increase the efficacy and strength of the body's immune system in order to normalize cell function and minimize any damage related to conventional treatment. BioMed also believes that a person's mental state greatly impacts their quality of life and their ability to heal. This is why they offer psychological treatment from therapists with extensive experience with the particular needs of cancer patients.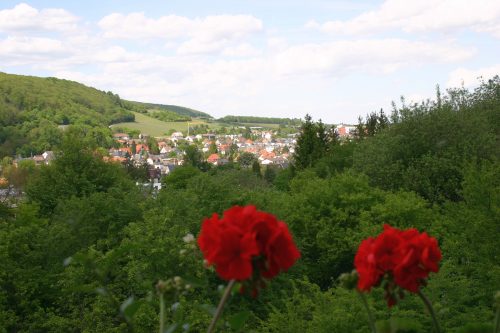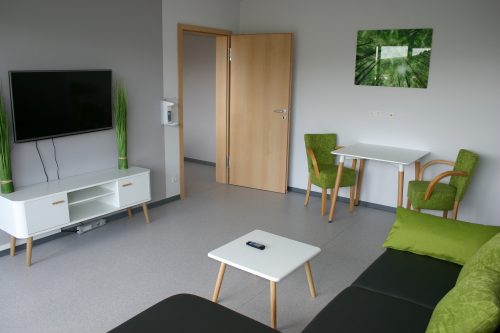 Get an initial consultation
ChemoAlternatives helps you reaching out to clinics worldwide. You can send your information here and you shall be answered shortly. Or, reach out to this clinic directly.
In my 60 years on this earth, THAT was the best medical care that I ever received. There were many patients from America, the UK, Canada, Australia, and Germany at the Klinik at the same time as me and I made a lot of new friends that I'll cherish forever. Dr. Weber is a dynamo of energy and compassion. He knows every patient, speaks to us all when he is making his rounds and was there every day checking on folks, trouble-shooting problems, and getting things set up for the next day's operations. The Nurses and specialists were wonderful and I already miss them. There's a large support staff there, as well, and everyone contributes towards making Klinik Marinus Am Stein the best around. The local area is just beautiful. I would get up early every morning just to go out and walk and breath in the fresh air. There's a shrine built by Catholic Hermit-Monks up the hill, past the Rock Quarry, and I would go there every day to pray and meditate. Many of the patients were there on their third or fourth visit and one 92 year old gentlemen had been going there for almost 18 years. I also saw several Doctors from integrative medicine clinics around the world drop by to meet Dr. Weber and thank him for the care their patients had received. I'll definitely be back next year for a tune-up and to re-charge.
My wife and I have just returned from one week at the Klinik and were really pleased with our stay there, the treatments that I had for my prostate cancer and the help and support from Dr Weber and his staff. The Kinik is extremely well run and managed with treatments fully scheduled and run on time. This I suppose is down to German efficiency. The really positive side of the Klinic is that Dr Weber and his staff are so kind and positive. Everyone we met was helpful and cheerful and very positive. Even though there were some very ill patients at the Klinik when we were there, everyone including staff and patients were content and happy with several patients sharing jokes with the staff. There is a world of difference between the treatment that I have received at the Klinik and the treatment I have received in the NHS in the UK. The only treatments that the NHS has offered are removal, radiation and chemo. On the other hand Dr Weber prides himself on doing no harm and all of the treatments I received were backed up with medical research and were given to support my immune system and to help my body to fight my cancer. I am very pleased with my visit to the Klinik and would highly recommend the Klink to anyone who is considering going.
There are not enough words to describe the Excellent, Awesome, Wonderful, Caring, Healing, Loving Klinik Marinus!!!!! Dr. Weber and the Entire Staff are the nicest most wonderful people I have ever met! Each and everyone (From the Top to the bottom) are wonderful caring loving People! Our visit was so healing and the entire Klinik is extraordinary. I am so blessed to have taken my Sister there for her Journey of Healing her Lung Cancer. I am in such Awe that healing her Cancer was so painless and the methods that are used are so great!! It saddens me that these methods can't be used in other countries besides Germany! I met people there from all over the world on their healing journey as well and we all found Klinik Marinus to be the number one place to get healed naturally ! I highly recommend this clinic to anyone! I would be happy to share my information with anyone that is interested because I think it's the best place in the world !
This place heals your soul, as well as your body. All these amazing, loving people that work at the clinic, will make you a part of the Marinus am Stein family. They all genuinely care about our wellbeing and seeing us feel better each and every day. My husband and I highly recommend this clinic to anyone looking forward to get better in a natural and safe way, without hurting and poisoning your body, but rather boost your immune system in order to make your body strong and healthy.
This place will always hold a very special place in our hearts! We could not have asked for anything better. The love, companion, treatments, people, food and area were all like never experienced before. Dr. Weber and his staff truly heal both body and soul.
The Marinus Klinik is in a tranquil setting inside is an inspirational doctor and caring friendly staff. It's a haven of peace which is filled with positivity and happy people who have one thing in common, no must be two things, they have the disease and they have the attitude to fight it, through their strength, their mind and their faith. We have made so many friends here from all over the world we will look out for each other and always remember the klinik.