International Bio-Care Hospital
The International Bio-Care Hospital was founded in 1984 by Dr. Rodrigo Rodrigues. Dr. Rodrigues is an internationally recognized pioneer in metabolic, nutritional, and regenerative medicine with over 30 years of experience in cancer treatment as well as treatment of other degenerative diseases.
ChemoAlternatives has visited the leading clinics in Tijuana, met with the doctors and staff, interviewed patients, and chose to recommend the best rated ones, according to the following parameters: The medical staff, years of experience, success rates, treatments offered, patients' testimonials, facility, price and location.
We invite you to a virtual tour at the clinics, get to know the doctors and the therapies offered in each and every clinic:
International Bio-Care Hospital offers an end-to-end facility which includes medical staff 24/7, accommodation for patients and a companion, transportation, and organic meals at their restaurant managed by an in-house chef, as well as a bakery that offers special gluten-free bread. International Bio-Care Hospital considers organic food and regular healthy meals to be an essential part of detoxifying the body and helping it regain strength; therefore, this is an important part of the treatment plan. Since the hospital has that aspect of recovery covered, patients at IBC do not need to cook for themselves or seek organic groceries and restaurants outside of the medical facility.
IBC Hospital rooms are well equipped for patients and a companion. They include 2 beds, a large bathroom, Wi-Fi, cable TV, a basic kitchen, and a small work desk.
Another important advantage of care at IBC Hospital is that patients who are exhausted and less mobile can get the entire treatment they need while lying in bed in the comfort of their private room, day and night (some treatments are better absorbed while the patients are asleep).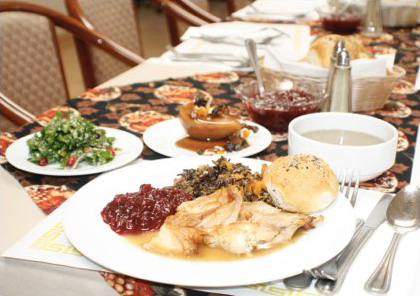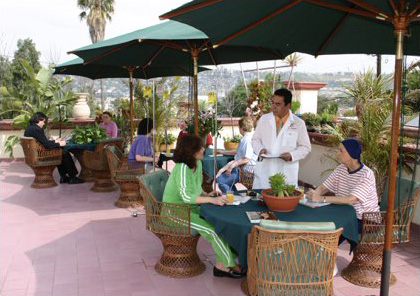 Dr. Rodriguez and his entire staff are fully dedicated and committed to the patient's well-being from the moment they arrive at the hospital. International Bio-Care's philosophy and methodology is: "There are no 2 patients alike; therefore, each patient should be looked at and treated individually with a tailor-made treatment plan that best fits their medical condition and needs".
The hospital combines different types of treatments in order to improve patients' general well-being as well as to stop cancer from spreading, eventually working towards a complete healing of the body. It might take several years to gain complete health. This depends entirely on the patient's status once arriving at the hospital, his or her cooperation, and sticking to the treatment plan both at the clinic and at home.
ABOUT THE STAFF

The entire staff at International Bio-Care Hospital, from administrative professionals to nurses, doctors, and even chauffeurs, have been working at the hospital almost from day one, so they're very much like one big happy family in that sense. Having come from different medical backgrounds including nutrition, oncology, neurology and more, they provide patients with complete knowledge and assistance in all the medical aspects of treatment as well as emotional ones.
International Bio-Care operates as a hospital, which makes all treatments available day and night. Some of them are given while the patient is asleep in order to reduce side effects – for treatments such as low-dose chemotherapy, and to be able to sedate the patient. A treatment plan for a first-time patient usually consists of 21 days of treatment for a cancer patient, or 2 weeks of therapy for cellular treatments or detoxification. The treatment plans are tailored to each patient according to the condition in which he or she arrives at the clinic and may include the following treatments:
IV nutritional support (for patients who cannot eat or who need to gain weight)

Hyperthermia treatment

Hyperbaric chamber (oxygen enhancement treatment)

Laetrile

Autologous tumor cell vaccine

Ozone therapy

Stem cell therapy

Glutathione

Alpha lipoic acids

DMSO

Insulin potentiation therapy (IPT)

Low-dose chemotherapy

Detox therapy

Chelation
In addition to the above therapies, the hospital is fully equipped for any emergencies and has doctors and nurses working day and night. It is highly recommended for patients who require closer attention or who are not fully independent.
International Bio-Care Doctors
Get an initial consultation
Reach out to the clinic of your choice for a medical consultation.
Thank you for being a facility that provides such superb care to your patients, leading them to you from all over. You have helped improve my God Fathers (Jim Lister) quality of life and in doing so have brought joy not only to him but to the lives of all his family and friends. For all you do, we are appreciative and thankful.
My wife and I went to BioCare in 2011 with her having stage 3 colon cancer. She has been cancer free now going on 7 years. Thanks to BioCare. Before going to Biocare, In the US hospital in Alabama, she had colon surgery to remove much of her colon and then she had two treatments of chemo. The Chemo caused her surgery to fail and she had to do another surgery. Then she got staph infection. We decided to go to BioCare after research and talking to others who had been. After a week at BioCare, BioCare cured her staph infection, of which the US doctors could not cure or control. The care at BioCare was impeccable. Nurses at your beck and call whenever you needed them and no waiting like in the hospitals in US. Doctors in house all the time if you needed to talk to them. Food whenever you wanted some. Fresh fruits all day long. Friendly staff in all areas. Cleaner than you will find in any US Hospital. Clean several times a day. Take you anywhere you want within the area such as shopping. Walmart in walking distance. We recommend BioCare to anyone needing treatments for many different ailments and not just cancer. The US doctors and oncologist frown at B17 laetrile treatments and alternative treatments. Why? Because it cuts into their profits. This treatment works and so many people in the US are suffering but needlessly.
My husband is here for cancer treatment. We have been here five days and he has been getting excellent care. The staff are all pleasant and eager to assist the patient and family. The kitchen is wonderful! All you need to do is give them a call and they'll bring you something to snack on or make a pitcher of fresh juice for you. The doctors are wonderful. They listen to you and make you a part of your care. I would recommend anyone who is having some kind of health issue, no matter how small, to come here.