This website and initiative is dedicated to my beloved mother, the bravest and sweetest person I have known in my life. Thanks to her openness, her free spirit and her courage to dare, even on the age of 70 and after long harsh treatments she has been through, I found out about integrative cancer treatments. Thanks to her and to honor of this amazing woman, I keep exploring the subject for the benefit of other cancer patients. 
My name is Rivka Lavi, founder of ChemoAlternatives. My initiative has started thanks to a personal and very powerful experience I had with my own mother, who has been diagnosed with cancer 10 years ago. Thanks to her reluctance to be treated by chemotherapy, I have discovered together with her an entire world of cancer treatments, that do not relay on chemotherapy.

Our story begins in February 2016, when my mother's oncologist said her cancer continued to progress and he had no more treatment options for her. After 7 long years of treatments and many side effects including pain, loss of appetite, lack of sleep, and terrible depression, the cancer was still there. It was now spreading, and no further medication could be offered. The doctor has suggested a strong type of chemotherapy; however, could not predict the outcome. My mother refused. After losing her first child, my older brother, to cancer and  seeing the harsh side effects caused by chemotherapy, she was determined not to it to herself. This decision was the beginning of the journey that helped her live longer and healthier life.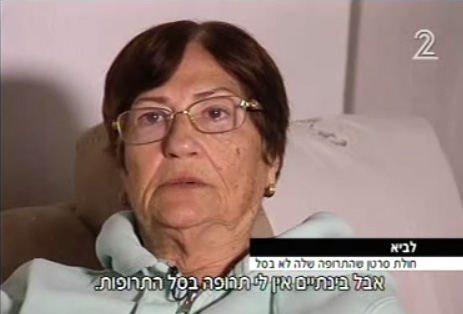 We first heard about Integrative Oncology as a concept, from Professor Moshe Iron (Sternfeld), who said my mom was still looking vital, and that she may find relief in special clinics in either Germany or Mexico. We decided we had nothing to lose and bought the next plane ticket to sunny Tijuana, Mexico. My mother was in a very bad physical and emotional condition when we arrived at the clinic. However, after (only) one week of treatment, she started feeling better. She gained back her appetite and even managed to sleep through an entire night. She then decided to throw away all her painkillers, sleeping pills, and antidepressants and announced that she no longer needed them.
The treatment plan was built individually for my mom after running several tests, and having several consultations with the medical doctors on board. The treatments were administered by certified and experienced nurses, who are used to treating terminal patients. The doctors' approach of "We don't treat cancer, we treat the patient" has made a lot of sense to me: Healing the body and detoxing it from the toxins it has absorbed on the one hand, and giving it the nutrients it needs on the other, in order for the patient to be strong enough to fight the disease. I was still shocked by the way my mother has respond to the treatment, but the other patients at the clinic, in different stages and different types of cancer, said they have also experienced a remarkable improvement in their condition after arriving exhausted at the clinic.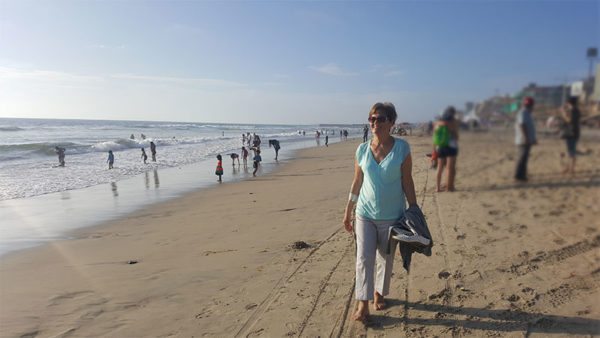 After 21 days of treatment, we flew back home, not before we visited the pyramids in Mexico City and did some sightseeing. My mother was strong enough to walk around with me and enjoy her day like a healthy person. We were sent back with home protocol and were asked to come back in 3 months for a 10-day follow-up. We returned in July 2016, my mom already stronger and morevital, and after a 10-day follow-up, we visited other amazing sites and beautiful costs of Mexico.
Thanks to this remarkable change in my mother's quality of life, I have decided to move into Tijuana and learn everything I can about these treatments, visit the clinics and interview the doctors, so I could bring this information to anyone in need. Later on I have also visited clinics in Germany, where most of these treatments have been developed. Today I work closely with clinics in Tijuana, Switzerland and Germany, to spread the information about Integrative Oncology and Non-toxic cancer treatments, and most importantly help patients find the best clinic for their particular needs.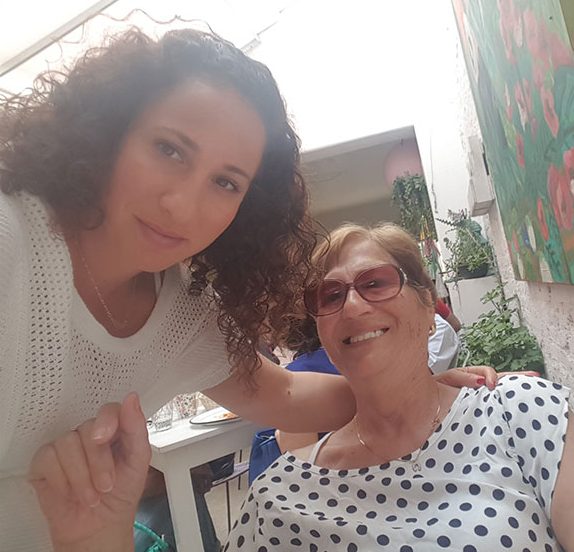 The information in this page is free of charge for cancer patients and their close ones. We can also help you reach out to clinics and get medical consultation free of charge. We provide assistance in preparing yourself to this kind of journey as well.
May the information on our site will help cancer patients and other chronic patients worldwide to regain their hope and belief in healing, and live the time they have with happiness and a high quality of life.
_______________
Please note that the information provided on this site does not constitute medical care or individual advice from a doctor. By using this site, you acknowledge that you have read and agreed to the Terms & Conditions.
Get an initial consultation
ChemoAlternatives helps you reaching out to clinics worldwide. You can send your information here and you shall be answered shortly. Or, reach out to this clinic directly.
I came across with ChemoAlternatives page and I was impressed from the super professional assistance I received from them. I needed a place where It was easy to get reliable information about other options for treatment for businesses needs and I was also pleasantly surprised from their vast knowledge in the integrative medical options, treatments and clinics (as other sites claim to have and not always deliver).I strongly recommend visiting their page and reaching out in case of need.
Rivka helped us so much with finding a good clinic in Germany for my mom. we were really blessed to find ChemoAlternatives. Thank you for everything.
Rivka is doing a wonderful job coming from her heart and soul. With lots of knowledge and lots of empathy for cancer patients. There is so much false information in that area of alternative cancer treatments, and you have to know who is providing the right insights for dealing with the disease. Rivka just got it!
Thank you very much Rivka for the amazing help and support, specially in these difficult moments. Thank you for hearing us attentively, and helping us to find the right place for our needs. I appreciate the hard work and hope you continue that work for others! Amazing!
Thank you so much ChemoAlternatives. I do not know what we would have done without your support, attention and help in these difficult moments. I highly recommend you, Rivka!